Several Austin Craft Riot members setup shop at
Flatfork Studios
for the 10th annual
East Austin Studio Tour (E.A.S.T.)
. E.A.S.T. is a free self guided tour consisting of over 300 artists located on the east side of Austin. It happens once a year for 9 days in November, spanning over two weekends. Its an opportunity to discover and support local artists, visit their studios and learn about their inspirations. Faith Schexnayder is the proud artist of
Flatfork Studios
and is known for her beautiful statues including the large blue dog above and the all famous batcow of Austin. The neighboring studio also offered a lesson in glass blowing to all ages.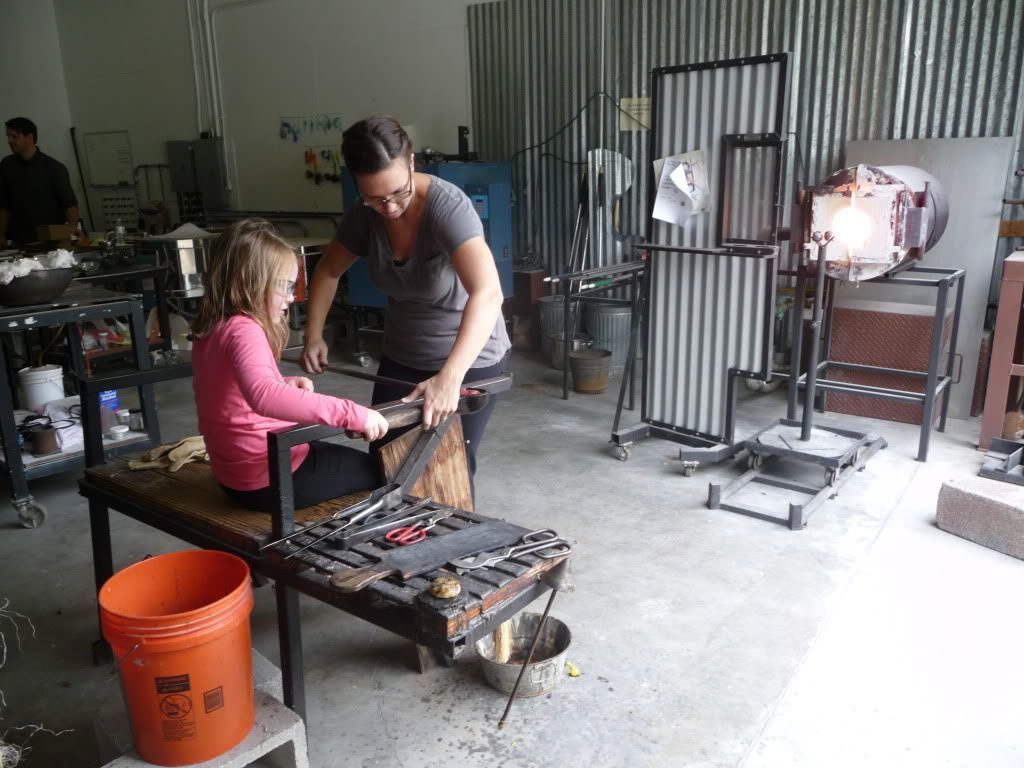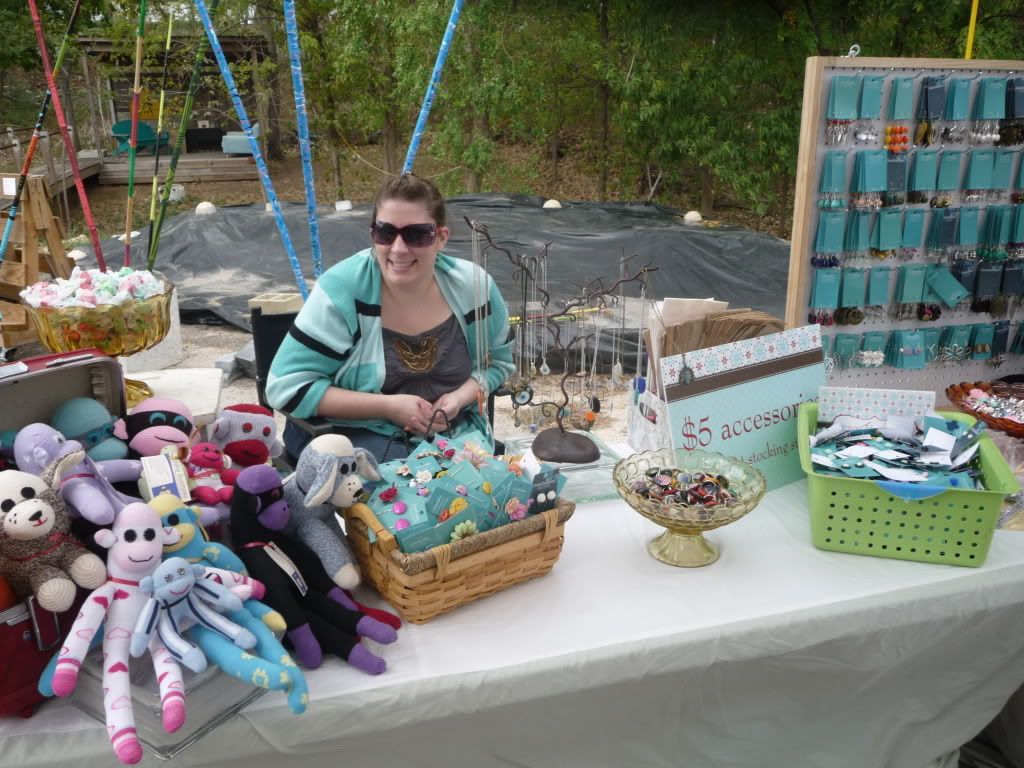 I shared a booth as usual with my friend Kelly from
GemJunkie
.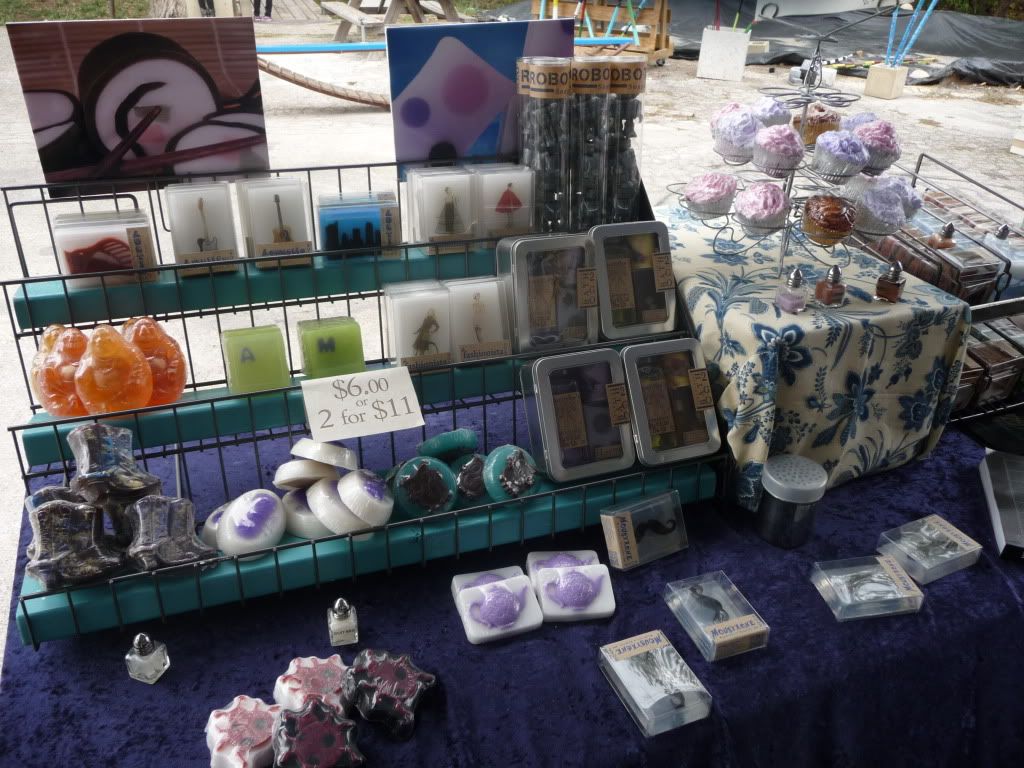 Our team booth at Flatfork was organized by Sam from
Nepenthe's Bathtime
. She had some great new products including Bath2Go gift sets and mini robot soap.